We're almost in June, which means it's almost summer. So here are 28 books released in June to add to your summer TBR list.
The Honeymoon – Rona Halsall
'I'm your husband, Chloe. We're a partnership now and we do what's best for us as a couple. Staying here is going to be the best option.' He picked up his drink and took a sip. 'It's not open for discussion. We're not going home.'
Chloe had the dream wedding. Dan is her perfect man. They haven't known each other for long, but as she walked down the aisle and saw him standing by the altar, tears glistening in his eyes, she knew this was forever.
Later, as they relax on a beautiful island, settling in to their new married life together, they congratulate themselves on their lovely wedding day, and Dan jokes that he'd like them to stay there forever.
But as the honeymoon goes on, he becomes increasingly adamant. They shouldn't leave. In fact, he won't let her…

A Face in the Crowd – Kerry Wilkinson
Lucy gets the same bus every day.
She hopes to get a seat to herself, tries to avoid eye contact, and, if she's really lucky, reads a chapter of her book.
But it's a Friday – and the bus is always crammed at the end of the week. Personal space doesn't exist. She keeps her elbows close and clings to a pole at every juddering stop.
When she gets off, something feels different.
An envelope stuffed with thousands of pounds is in her bag.
Is it the answer to her prayers, or the beginning of a nightmare?
Because, in the end, everything has a price.

The Last Widow – Karin Slaughter
It begins with an abduction. The routine of a family shopping trip is shattered when Michelle Spivey is snatched as she leaves the mall with her young daughter. The police search for her, her partner pleads for her release, but in the end…they find nothing. It's as if she disappeared into thin air.
A month later, on a sleepy Sunday afternoon, medical examiner Sara Linton is at lunch with her boyfriend Will Trent, an agent with the Georgia Bureau of Investigation. But the serenity of the summer's day is broken by the wail of sirens.
Sara and Will are trained to help in an emergency. Their jobs – their vocations – mean that they run towards a crisis, not away from it. But on this one terrible day that instinct betrays them both. Within hours the situation has spiralled out of control; Sara is taken prisoner; Will is forced undercover. And the fallout will lead them into the Appalachian mountains, to the terrible truth about what really happened to Michelle, and to a remote compound where a radical group has murder in mind…

The Last House Guest – Megan Miranda
Littleport, Maine is like two separate towns: a vacation paradise for wealthy holidaymakers and a simple harbour community for the residents who serve them. Friendships between locals and visitors are unheard of – but that's just what happened with Avery Greer and Sadie Loman.
Each summer for a decade the girls are inseparable – until Sadie is found dead. When the police rule the death a suicide, Avery can't help but feel there are those in the community, including a local detective and Sadie's brother Parker, who blame her. Someone knows more than they're saying, and Avery is intent on clearing her name before the facts get twisted against her.



The Friend Who Lied – Rachel Amphlett
What she doesn't know might kill her…
Lisa Ashton receives a last-minute reprieve from death two weeks before her birthday. Regaining consciousness, she is horrified to learn one of her friends has been killed – and saved her life.
As she recovers, she uncovers a trail of carefully guarded reputations, disturbing rumours, and lies. Soon, Lisa begins to wonder if one of her friends is hiding a terrible secret.
Because five of them entered the escape room that day, and only four got out alive.
And someone is determined to cover their tracks before she can find out the truth.
Can Lisa find the killer before someone else dies?

The Mother's Mistake – Ruth Heald
Everyone makes mistakes. But does everyone deserve to be forgiven?
She runs past the tinkling of children's laughter that fills the park. Heart hammering, she reaches the riverbank, breath catching in her throat as her eyes take in the small body, tangled in the reeds, pale and lifeless.
Three years later.
Claire's life is picture perfect. A new home in the countryside. A new-born baby. A doting husband by her side.
But behind closed doors, her life is falling apart.
And when a threatening note is posted through her letterbox, saying she doesn't deserve her daughter, it's clear that someone knows about her past…
Someone knows that Claire doesn't deserve her perfect life. Someone's going to do everything in their power to destroy it. 

I'll Never Tell – Catherine McKenzie
What happened to Amanda Holmes?
Twenty years ago, she washed up on shore in a rowboat with a gash to the head after an overnight at Camp Macaw. No one was ever charged with a crime.
Now, the MacAllister children are all grown up. After their parents die suddenly, they return to Camp to read the will and decide what to do with the prime real estate it's sitting on. Ryan, the oldest, wants to sell. Margo, the family's center, hasn't made up her mind. Mary has her own horse farm to run, and believes in leaving well-enough alone. Kate and Liddie—the twins—have opposing views. And Sean Booth, the family groundskeeper, just hopes he still has a home when all is said and done.
But then the will is read and they learn that it's much more complicated than a simple vote. Until they unravel the mystery of what happened to Amanda, they can't move forward. Any one of them could have done it, and all of them are hiding key pieces of the puzzle. Will they work together to solve the mystery, or will their suspicions and secrets finally tear the family apart?



Thin Air – Lisa Gray
She investigates missing persons—now she is one.
Private investigator Jessica Shaw is used to getting anonymous tips. But after receiving a photo of a three-year-old kidnapped from Los Angeles twenty-five years ago, Jessica is stunned to recognize the little girl as herself.
Eager for answers, Jessica heads to LA's dark underbelly. When she learns that her biological mother was killed the night she was abducted, Jessica's determined to solve a case the police have forgotten. Meanwhile, veteran LAPD detective Jason Pryce is in the midst of a gruesome investigation into a murdered college student moonlighting as a prostitute. A chance encounter leads to them crossing paths, but Jessica soon realizes that Pryce is hiding something about her father's checkered history and her mother's death.
To solve her mother's murder and her own disappearance, Jessica must dig into the past and find the secrets buried there. But the air gets thinner as she crawls closer to the truth, and it's getting harder and harder to breathe.

The Scribe – A. A. Chaudhuri
Making it as a lawyer has always been a cutthroat business. But now that a sadistic serial killer is on the loose the consequences could prove deadly…
A killer is targeting former students of The Bloomsbury Academy of Law. The victims – all female – are gruesomely butchered according to a pattern corresponding with the legal syllabus.
Even more disconcerting are riddles sent by the killer to investigating officer, Chief Inspector Jake Carver, offering clues as to who is next and where they will die.
Up-and-coming lawyer Madeline Kramer, a former classmate of a number of the slain, soon finds her life turned upside down by the savagery. And when she decides to help Carver track down the killer, she places herself in mortal danger. 
Can Maddy unscramble the complex riddles, save her own life and those of others destined to die? 

The First Mistake – Sandie Jones
THE WIFE: For Alice, life has never been better. With her second husband, she has a successful business, two children, and a beautiful house.
HER HUSBAND: Alice knows that life could have been different if her first husband had lived, but Nathan's arrival into her life gave her back the happiness she craved.
HER BEST FRIEND: Through the ups and downs of life, from celebratory nights out to comforting each other through loss, Alice knows that with her best friend Beth by her side, they can survive anything together. So when Nathan starts acting strangely, Alice turns to Beth for help. But soon, Alice begins to wonder whether her trust has been misplaced . . .
The first mistake could be her last.

Girl in the Rearview Mirror – Kelsey Rae Dimberg
They are Phoenix's First Family: handsome Philip Martin, son of the sitting Senator, an ex-football player who carries himself with an easy grace and appears destined to step into his father's seat when the time is right; his wife Marina, the stylish and elegant director of Phoenix's fine arts museum; and their four-year-old daughter Amabel, beautiful and precocious and beloved.
Finn Hunt is working a dull office job to pay off her college debt when she meets Philip and charms Amabel. She eagerly agrees to nanny, thinking she's lucked into the job of a lifetime. Though the glamour of the Martins' lifestyle undeniably dazzles Finn, her real pleasure comes from being part of the family: sharing quick jokes with Philip in the kitchen before he leaves for work; staying late when Marina needs a last-minute sitter; and spending long days with Amabel, who is often treated more like a photo op than a child.
But behind every façade lurks a less attractive truth. When a young woman approaches Finn, claiming a connection with Philip and asking Finn to pass on a message, Finn becomes caught up in a web of deceit with the senate seat at its center. And Finn isn't exactly innocent herself: she too has a background she has kept hidden, and under the hot Phoenix sun, everything is about to be laid bare. . . .

One Small Sacrifice – Hilary Davidson
An apparent suicide. A mysterious disappearance. Did one man get away with murder—twice?
NYPD detective Sheryn Sterling has had her eye on Alex Traynor ever since his friend Cori fell to her death under suspicious circumstances a year ago. Cori's death was ruled a suicide, but Sheryn thinks Alex—a wartime photojournalist suffering from PTSD—got away with murder.
When Alex's fiancée, Emily, a talented and beloved local doctor, suddenly goes missing, Sheryn suspects that Alex is again at the center of a sticky case. Sheryn dislikes loose ends, and Cori's death had way too many of them.
But as Sheryn starts pulling at the threads in this web, her whole theory unravels. Everyone involved remembers the night Cori died differently—and the truth about her death could be the key to solving Emily's disappearance.

Wherever She Goes – Kelley Armstrong
"Few crimes are reported as quickly as a snatched kid."
That's what the officer tells single mother Aubrey Finch after she reports a kidnapping. So why hasn't anyone reported the little boy missing? Aubrey knows what she saw: a boy being taken against his will from the park. It doesn't matter that the mother can't be found. It doesn't matter if no one reported it. Aubrey knows he's missing.
Instead, people question her sanity. Aubrey hears the whispers. She's a former stay-at-home mom who doesn't have primary custody of her daughter, so there must be something wrong with her, right? Others may not understand her decision to walk away from her safe life at home, but years of hiding her past – even from the people she loves – were taking their toll, and Aubrey knows she can't be the mother or wife she envisions until she learns to leave her secrets behind.
When the police refuse to believe her, she realizes that rescuing the boy is up to her alone. But after all the secrets, how far is she willing to go? Even to protect a child.

Those People – Louise Candlish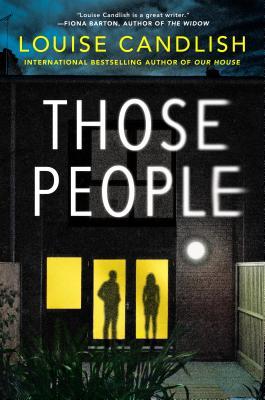 Lowland Way is the suburban dream. The houses are beautiful, the neighbors get along, and the kids play together on weekends.
But when Darren and Jodie move into the house on the corner, they don't follow the rules. They blast music at all hours, begin an unsightly renovation, and run a used-car business from their yard. It doesn't take long for an all-out war to start brewing.
Then, early one Saturday, a horrific death shocks the street. As police search for witnesses, accusations start flying–and everyone has something to hide.



A Nearly Normal Family – M.T. Edvardsson
Eighteen-year-old Stella stands accused of the brutal murder of a man almost fifteen years her senior. She is an ordinary teenager from an upstanding local family. What reason could she have to know a shady businessman, let alone to kill him?
Stella's father, a pastor, and mother, a criminal defense attorney, find their moral compasses tested as they defend their daughter, while struggling to understand why she is a suspect. Told in an unusual three-part structure, A Nearly Normal Familyasks the questions: How well do you know your own children? How far would you go to protect them?



Dear Wife – Kimberly Belle
Beth Murphy is on the run…
For nearly a year, Beth has been planning for this day. A day some people might call any other Wednesday, but Beth prefers to see it as her new beginning–one with a new look, new name and new city. Beth has given her plan significant thought, because one small slip and her violent husband will find her.

Sabine Hardison is missing…
A couple hundred miles away, Jeffrey returns home from a work trip to find his wife, Sabine, is missing. Wherever she is, she's taken almost nothing with her. Her abandoned car is the only evidence the police have, and all signs point to foul play.
As the police search for leads, the case becomes more and more convoluted. Sabine's carefully laid plans for her future indicate trouble at home, and a husband who would be better off with her gone. The detective on the case will stop at nothing to find out what happened and bring this missing woman home. Where is Sabine? And who is Beth? The only thing that's certain is that someone is lying and the truth won't stay buried for long.

Man of the Year – Caroline Louise Walker
Dr. Robert Hart, Sag Harbor's just-named Man of the Year, is the envy of his friends and neighbors. His medical practice is thriving. He has a beautiful old house and a beautiful new wife and a beautiful boat docked in the village marina. Even his wayward son, Jonah, is back on track, doing well at school, finally worthy of his father's attentions. So when Jonah's troubled college roommate, Nick, needs a place to stay for the summer, Hart and his wife generously offer him their guest house. A win-win: Jonah will have someone to hang with, and his father can bask in the warm glow of his own generosity.
But when he begins to notice his new houseguest getting a little too close to his wife, the good doctor's veneer begins to crack. All the little lies Robert tells—harmless falsehoods meant to protect everything he holds dear—begin to mount. Before long, he's embroiled in a desperate downward spiral, destroying the lives that stand in his way. It's only the women in his life—his devoted office manager, his friends, his wife—who can clearly see the truth.
Biting and timely, Man of the Year races along at an electric pace, with a wicked twist that you won't see coming.

Bad Things – Nancy Bush
Some mistakes you have to live with . . .
One victim succumbs to an overdose. Another is brutally bludgeoned to death. Each, in turn, will pay. Because you never forget the friends you make in high school–or the enemies . . .
And others . . .
In the wake of her stepbrother Nick's death, Kerry Monaghan is visiting Edwards Bay. Kerry has just returned to the small town overlooking an arm of Puget Sound that she left before high school, though not before falling hard and fast for Cole Sheffield, now with the local PD. But Nick's death may be more than an accident. And soon there are others–all former teenage friends, linked by a dark obsession.
You will die for . . .
With Cole's help, Kerry sets out to learn the truth about what happened to Nick. But within Edwards Bay is a shocking legacy built on envy and lust–and a secret that has unleashed a killer's unstoppable fury . . .


The Cutting Room – Ashley Dyer
Detectives Ruth Lake and Greg Carver, introduced in the electrifying Splinter in the Blood, must stop a serial killer whose victims are the centerpiece of his macabre works of art.
While Britain is obsessed with the newest hit true-crime television show, Fact, or Fable? detectives Ruth Lake and Greg Carver are tormented by a fiendish flesh-and-blood killer on the loose.
Lured to a "crime scene" by a mysterious digital invitation, Ruth Lake is horrified by what she finds: a bizarre and gruesome tableau surrounded by a crowd of gawkers. The deadly work is the latest "art installation" designed by a diabolical criminal dubbed the Ferryman. Not only is this criminal cold-blooded; he's a narcissistic exhibitionist desperate for an audience. He's also clever at promoting his deadly handiwork. Exploiting England's current true-crime craze, he uses social media to titillate and terrorize the public.
Ruth is joined in the investigation by her partner Greg Carver, who is slowly regaining his strength after a run-in with another sadistic criminal. But Greg can't seem to shake the bewildering effects of the head wound that nearly ended him. Are the strange auras blurring his vision an annoying side effect of his injury, or could they be something more . . . a tool to help him see a person's true nature?
In this utterly engrossing and thrilling tale of suspense, a pair of seasoned detectives face off against a wickedly smart and inventive psychopath in a tense, bloody game that leads to a shocking end.

The Perfect Plan – Bryan Reardon
Liam Brennan teeters on the edge. Early one morning, he snaps, kidnapping a young woman who works for Drew Brennan, Liam's older brother and the upstart candidate in a heated election. This sudden, vicious attack appears to be the beginning of an unthinkable spiral. But when it comes to the Brennan brothers, nothing is what it seems.
To the rest of the world, Liam is the troubled problem child who grew up to be his brother's enforcer, while Drew has always been the perfect son and a charismatic leader who has his sights set on the governor's mansion with his charming and beautiful wife, Patsy, by his side.
Now, as Liam tries to stay one step ahead of the authorities and his brother, every passing minute provides a deeper glimpse into the brothers' past, long hidden behind a picture-perfect suburban veneer. With the threat of the truth surfacing, Liam and Drew are driven toward one final, desperate act…

The Girl in Red – Christina Henry
It's not safe for anyone alone in the woods. There are predators that come out at night: critters and coyotes, snakes and wolves. But the woman in the red jacket has no choice. Not since the Crisis came, decimated the population, and sent those who survived fleeing into quarantine camps that serve as breeding grounds for death, destruction, and disease. She is just a woman trying not to get killed in a world that doesn't look anything like the one she grew up in, the one that was perfectly sane and normal and boring until three months ago.
There are worse threats in the woods than the things that stalk their prey at night. Sometimes, there are men. Men with dark desires, weak wills, and evil intents. Men in uniform with classified information, deadly secrets, and unforgiving orders. And sometimes, just sometimes, there's something worse than all of the horrible people and vicious beasts combined.
Red doesn't like to think of herself as a killer, but she isn't about to let herself get eaten up just because she is a woman alone in the woods….

Fall, or Dodge in Hell – Neal Stephenson
In his youth, Richard "Dodge" Forthrast founded Corporation 9592, a gaming company that made him a multibillionaire. Now in his middle years, Dodge appreciates his comfortable, unencumbered life, managing his myriad business interests, and spending time with his beloved niece Zula and her young daughter, Sophia.
One beautiful autumn day, while he undergoes a routine medical procedure, something goes irrevocably wrong. Dodge is pronounced brain dead and put on life support, leaving his stunned family and close friends with difficult decisions. Long ago, when a much younger Dodge drew up his will, he directed that his body be given to a cryonics company now owned by enigmatic tech entrepreneur Elmo Shepherd. Legally bound to follow the directive despite their misgivings, Dodge's family has his brain scanned and its data structures uploaded and stored in the cloud, until it can eventually be revived.
In the coming years, technology allows Dodge's brain to be turned back on. It is an achievement that is nothing less than the disruption of death itself. An eternal afterlife—the Bitworld—is created, in which humans continue to exist as digital souls.
But this brave new immortal world is not the Utopia it might first seem . . .

Unravelling – Karen Lord
Dr. Miranda Ecouvo, forensic therapist of the City, just helped put a serial killer behind bars. But she soon discovers that her investigation into seven unusual murders is not yet complete. A near-death experience throws her out of time and into a realm of labyrinths and spirits. There, she encounters brothers Chance and the Trickster, who have an otherworldly interest in the seemingly mundane crimes from her files.
It appears the true mastermind behind the murders is still on the loose, chasing a myth to achieve immortality. Together, Miranda, Chance, and the Trickster must travel through conjured mazes, following threads of memory to locate the shadowy killer. As they journey deeper, they discover even more questions that will take pain and patience to answer. What is the price of power? Where is the path to redemption? And how can they stop the man–or monster–who would kill the innocent to live forever?

Recursion – Blake Crouch
Memory makes reality.
That's what NYC cop Barry Sutton is learning, as he investigates the devastating phenomenon the media has dubbed False Memory Syndrome—a mysterious affliction that drives its victims mad with memories of a life they never lived.
That's what neuroscientist Helena Smith believes. It's why she's dedicated her life to creating a technology that will let us preserve our most precious memories. If she succeeds, anyone will be able to re-experience a first kiss, the birth of a child, the final moment with a dying parent.
As Barry searches for the truth, he comes face to face with an opponent more terrifying than any disease—a force that attacks not just our minds, but the very fabric of the past. And as its effects begin to unmake the world as we know it, only he and Helena, working together, will stand a chance at defeating it.
But how can they make a stand when reality itself is shifting and crumbling all around them?

The Beholder – Anna Bright
Selah has waited her whole life for a happily ever after. As the only daughter of the leader of Potomac, she knows her duty is to find the perfect match, a partner who will help secure the future of her people. Now that day has finally come.
But after an excruciatingly public rejection from her closest childhood friend, Selah's stepmother suggests an unthinkable solution: Selah must set sail across the Atlantic, where a series of potential suitors awaits—and if she doesn't come home engaged, she shouldn't come home at all.
From English castle gardens to the fjords of Norge, and under the eye of the dreaded Imperiya Yotne, Selah's quest will be the journey of a lifetime. But her stepmother's schemes aren't the only secrets hiding belowdecks…and the stakes of her voyage may be higher than any happy ending.

The Haunted – Danielle Vega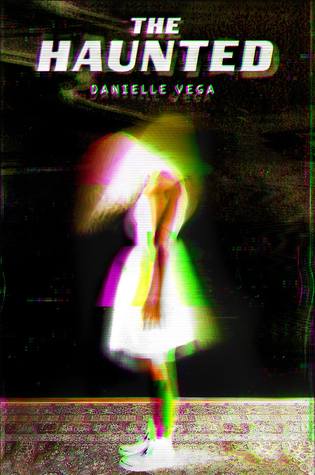 Hendricks Becker-O'Malley is new in town, and she's bringing baggage with her. With a dark and wild past, Hendricks doesn't think the small town her parents moved her to has much to offer her in terms of excitement. She plans on laying low, but when she's suddenly welcomed into the popular crowd at school, things don't go as expected.
Hendricks learns from her new friends that the fixer-upper her parents are so excited about is notorious in town. Local legend says it's haunted. Hendricks doesn't believe it. Until she's forced to. Blood-curdling screams erupt from the basement, her little brother wakes up covered in scratches, and something, or someone pushes her dad down the stairs. With help from the mysterious boy next door, Hendricks makes it her mission to take down the ghosts . . . if they don't take her first.


All Eyes On Us – Kit Frick
PRIVATE NUMBER: Wouldn't you look better without a cheater on your arm?
AMANDA: Who is this?
The daughter of small town social climbers, Amanda Kelly is deeply invested in her boyfriend, real estate heir Carter Shaw. He's kind, ambitious, the town golden boy—but he's far from perfect. Because behind Amanda's back, Carter is also dating Rosalie.
PRIVATE NUMBER: I'm watching you, Sweetheart.
ROSALIE: Who IS this?
Rosalie Bell is fighting to remain true to herself and her girlfriend—while concealing her identity from her Christian fundamentalist parents. After years spent in and out of conversion "therapy," her own safety is her top priority. But maintaining a fake, straight relationship is killing her from the inside.
When an anonymous texter ropes Amanda and Rosalie into a bid to take Carter down, the girls become collateral damage—and unlikely allies in a fight to unmask their stalker before Private uproots their lives.
PRIVATE NUMBER: You shouldn't have ignored me. Now look what you made me do…

When We Were Lost – Kevin Wignall
Tom Calloway didn't want to go on a field trip to Costa Rica, but circumstances had him ending up sitting in the back of the plane–which was the only part that was intact after the crash in the remote South American wilderness. Tom and a small group of his classmates are fortunate to be alive, but their luck quickly runs out when some of them fall prey to the unfamiliar threats of the jungle–animals, reptiles, insects, and even the unforgiving heat. Every decision they make could mean life or death.
As the days go by and the survivors' desperation grows, things get even more perilous. Not everyone can cope with the trauma of seeing their friends die, and a struggle for leadership soon pits them against each other. And when they come across evidence of other people in the middle of the rainforest, does that mean they're safe–or has their survival come to an even more vicious end?
---
Are any of these books on TBR?