I've seen a quite a few blogs doing the mid year freakout in the last week or so. It's hard to believe we're already half way through the year (and halfway to Christmas for anyone counting). I'm not sure who created this tag, but it's been great fun so thank you.
Best Book of the Year so Far
Twisted – I loved this book. This is what immediately came to mind as my favourite book of 2019. It was a wonderful book that kepy me on the edge of my seat, and up late so I could finish it. You can check out my full five-star review.
Best Sequel of the Year so Far
For We Are Many – I loved We Are Legion (We Are Bob) and For We Are Many was just as good. These are wonderfully fun books that move slowly through the story and is full of sci-fi pop culture references. It's an amazing series for fans of sci-fi.
A New Release You Haven't Read Yet but Want to
Red, White & Royal Blue – This probably isn't my usual type of book but I've seen so many reviews raving about it that I'm really intrigued and quite looking forward to reading it.
I want to read more fiction with LGBT characters, but I'm also not a huge fan of romance in general. Although I'm usually more a fan of romance when it doesn't involve straight couples, and there are a couple of LGBT romance films that I watch to cheer myself up so I'm hoping this book will have a similar effect.
Most Anticipated Release for the Second Half of the Year
The Turn of the Key – I'm not great at keeping up with new releases, but I recently discovered that Ruth Ware has a new book due out later this year and I'm incredibly excited. I've ready all of her books, and she gets better with each release. I've applied for The Turn of the Key on NetGalley and The Pigeonhole so I'm hoping I'll be loucky enough to get an early copy of this.
Biggest Disappointment of the Year so Far
Space Opera – I really wanted to like this book. Eurovision set in space sounded absolutely perfect. Sadly this book didn't live up to my expectations and seemed to try too hard. I was disappointed by this because I had been so excited to read it.
Biggest Surprise of the Year so Far
The Perfect Betrayal – This is a recent read and was absolutely amazing. The ending blew me away and left me speechless. My full review will be published tomorrow on the blog tour.
Your New Favourite Author
John Marrs – I've read four John Marrs books this year and loved all of them. I have two books left to read before I'm all caught up and I'm hopeful that these will be just as good.
Your New Favourite Character
DI Jackman – I started listening to this series on audible at the beginning of the year and fell in love with DI Jackman. I'm eagerly anticipating the next book in the series.
Your Newest Fictional Crush
DI Jackman – This might be cheating but DI Jackman is also my fictional cruch as well as my favourite character. Part of this may be due to the fact that Richard Armitage does the Audible reading.
A Book That Made You Cry
Lost Daughter – This was a beautiful story. This is a character driven story that tells the story of three mothers. It's a haunting story that made me incredibly emotional. You can see my full review.
A Book That Made You Happy
The Lights – This was such a fun read. It was a wonderful sci-fi with a definite feel of The War of the Worlds in regards to the Britishness of the book. This was a review copy so I had no expectations, but it was an excellent story. It manages to be fun while still telling the story well. You can read my full review where I go into the reasons of why I enjoyed this in more detail.
Favourite Book to Film Adaptation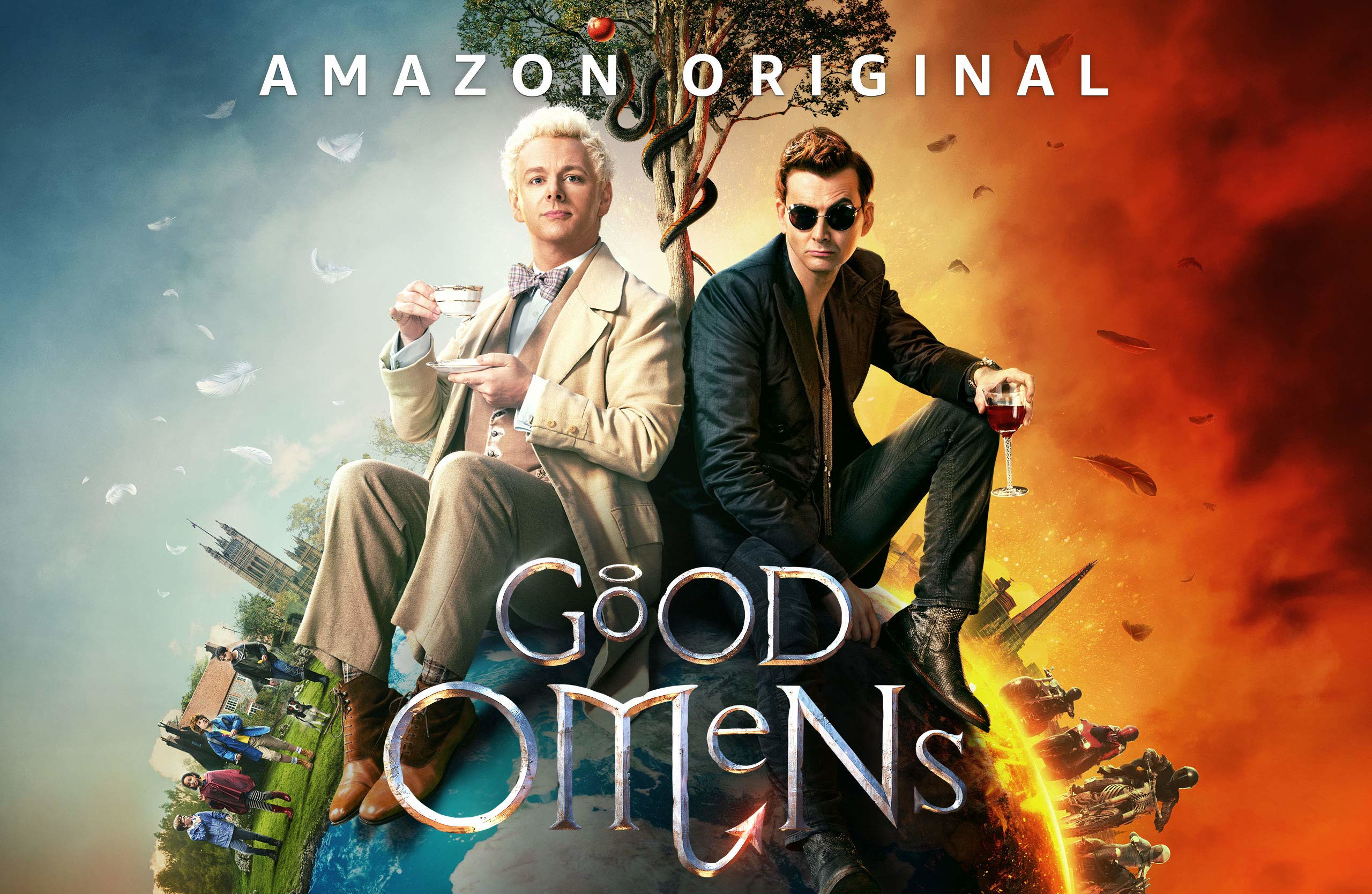 Good Omens – I've talked about Good Omens on here more than once. It is one of my all time favourite books, so I was excited and nervous about the TV show. Thankfully it was absolutely perfect, and completely blew me away. I still haven't manged to fully vocalise how I fell about the TV show into a blog post but it will be coming.
The Most Beautiful Book of 2019 so far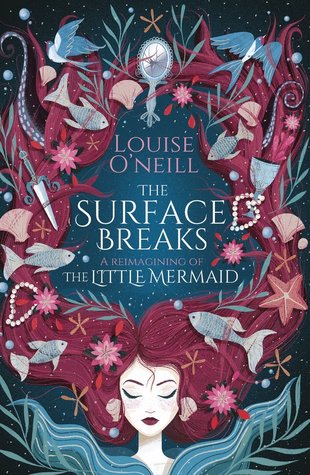 The Surface Breaks – I read this back in January, and it was actually published in 2018, but I adore the cover. The cover is stunning, and the story is just as wonderful. Louise O'Neill writes beautifully moving stories, and you should definitely start these if you haven't read any yet.
Book You Need to Read Before 2019 Ends
Old Man's War – I read Old Man's War back in January and planned to read the rest of the series. However the library copies of books 2 & 3 have been misplaced, with no luck tracking them down. I'm planning to get copies of these to read before the end of the year (the later books in the series the library still has).
This is my year so far. I've already read more books in 2019 than I did in all of 2018, and I'm hoping to finish my Goodreads Reading Challenge by the end of the month. How has your reading been going?