I don't usually watch any booktube videos but I saw a post on facebook about a Magical Readathon and was immediately curious. The readathon is explained in this video. I haven't done a readathon before, I generally don't pick books to fit a prompt, but I'm really excited about this.
The readathon is based on Hogwarts exams so there are O.W.L.s in April and N.E.W.T.s in August. There is also a wizarding career guide to help you pick which subjects you want to take. The career guide looks amazing and I can't decide what career I want.
There are 12 O.W.L.s that you can take, and since I haven't picked a career yet I'm channeling my inner Hermione Granger and taking all of the O.W.L.s.
Ancient Runes
Retelling
As Old As Time
This is from a series of Disney retellings, I bought a few from this series over a year ago and I still haven't read them. I had to choose the one based on Beauty and the Beast for this.
Arithmancy
Work written by more than one author
I did consider re-reading Good Omens for this prompt, but Murder Games has been on my TBR list for a while. This is a standard crime thriller, which are usually pretty quick reads. They're enjoyable, but don't require too much concentration.
James Patterson has several books that are co-wrote with another author, so it was easy to fill this prompt.
Astronomy
"Star" in the title
I've had Stardust for years but somehow I still haven't read it. I love all the Neil Gaiman books that I've read, but there are still quite a few I haven't got around to yet.
Care of Magical Creatures
Land animal on the cover
The Hunting Party looks like a standard murder mystery which I love so I'm hoping this will live up to my expectations. Plus the animal on the cover is a stag so it gets extra Harry Potter bonus points.




Charms
Age-line: read an adult work
I haven't chosen a book for this in advance. Most of the books I read are adult, other than the occasional YA book, so I'm leaving this as a freebie for whatever I'm in the mood for.
Defence Against the Dark Arts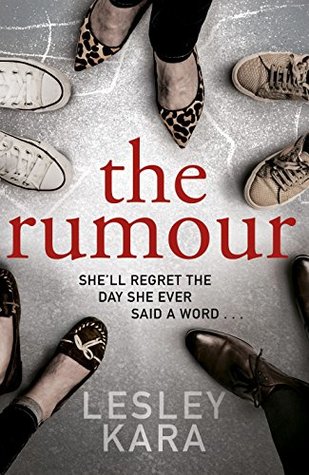 Reducto: Starts with an R
The Rumour looks really interesting. The synopsis is enough to make me curious, but doesn't give too many details about the plot so I'm not sure what to expect.




Divination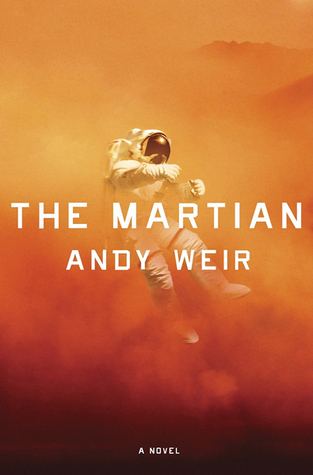 Set in the future
This was the hardest prompt to fill. There's a lot of science-fiction in my TBR, and I'm sure quite a lot of them are set in the future, but it's not easy to tell which ones these are.
I have chosen The Martian. This has been recommended to me by several people so I'm hoping it's as good as promised.


Herbology
Plant on the cover
The Bad Mother is a psychological thriller that sounds really interesting. I'm hoping it will be a good read as it doesn't have many reviews.





History of Magic
Published at least 10 years ago
Dean Koontz has a huge back catalogue of books that I want to read so I immediately went to him to find a book published more than ten years ago. I chose Demon Seed, a dark thriller/horror about artificial intelligence.



Muggle Studies
Contemporary
For Muggle Studies I have chosen We Were Liars. I've been wanting to read this for a while, it's been recommended in a lot of different places, and I finally bought a copy earlier this month.




Potions
Next ingredient: sequel
For We Are Many if the sequel to We Are Legion (We Are Bob). I really love this book, but I didn't have the sequels at the time I finished and if I don't start the sequel straight away I tend to get distracted and forget about it.


Transfiguration
Sprayed edges or red cover
I love all things related to fictional serial killers so I'm hoping that I am Not a Serial Killer will be a fun read. It seems to be a mix of different genres so I'm not quite sure what to expect.





So this is what I'll be reading for my O.W.L.s.
Are you taking part in the readathon? And if so what are your picks? Are you doing all of the O.W.L.s or have you already chosen your career?